Collagen supplements: trend or truth for the treatment of ageing skin in menopausal women?

Abstract
In recent years, collagen drinks have become a popular supplement, which has been stimulating the appetites of collagen-conscious patients, due to their perceived health and beauty benefits. These beauty supplements are frequently promoted on social media and endorsed by celebrities for their glowing skin and the wrinkle-reducing results.
With collagen shots, powders, capsules, gels, gummy sweets, chocolates and coffee creamers filling shop shelves and advertised on social media channels, it may be challenging to avoid being swayed by all the hype. This article aims to help us explore the science behind the hype and if collagen supplements are safe and effective to take and why.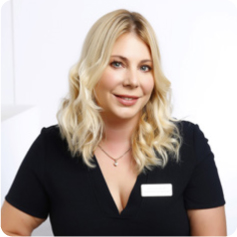 Consumable collagen supplements for health and beauty are fast gaining global popularity. The global beauty supplement market was valued at $3.5 billion in 2016, and it is projected to grow to $6.8 billion by the end of 2024, according to a report by Goldstein Research (PR Newswire, 2021).
Collagen supplements claim to reduce wrinkles and improve the skin's firmness, bounce and hydration, as well as being a key supplement for menopausal women. This is particularly attractive to perimenopausal women, who begin to notice changes in their skin when it becomes dull, dry and less firm, with more wrinkles. Other than chronological ageing, sun exposure, sugar consumption and smoking, one of the most significant factors influencing collagen breakdown in the skin is the decline in the hormone oestrogen (Calleja-Agius, 2012). Collagen deficit in the skin is associated with decreased attractiveness and psychological health and increased perception of ageing (Lephart, 2021). With this knowledge, it is understandable why collagen supplements have become so popular.
Register now to continue reading
Thank you for visiting Journal of Aesthetic Nurses and reading some of our peer-reviewed resources for aesthetic nurses. To read more, please register today. You'll enjoy the following great benefits:
What's included
Limited access to clinical or professional articles

New content and clinical newsletter updates each month